---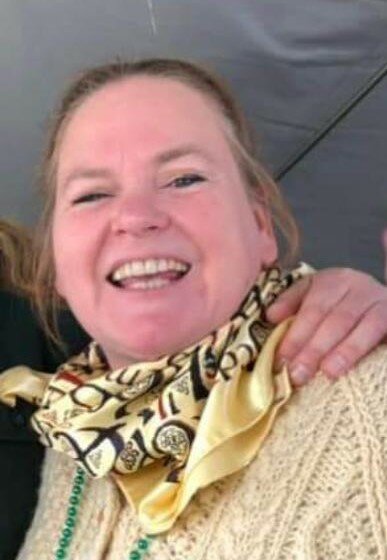 Celebration of Life
12:30 pm - 4:30 pm
Monday, May 1, 2023
Grand Centurion
Madison Hill Rd.
Clark, New Jersey, United States

Get Directions


Obituary of Susan Elizabeth Yorke
Please share a memory of Susan to include in a keepsake book for family and friends.
Susan E. Yorke
Daughter of the late Patrick and Anna May Yorke. She was born and raised in the Vailsburg section of Newark. The youngest of 9. Affectionately known as Suzie or Suzie Q.
Suzie always referred to being the baby as the family as both a blessing, and a curse. She never minded being called the baby, and sometimes used that to her advantage. Many of you may not know the origin story of how she got her name. Suzie got her name thanks to our mother's dearest friend, who we knew as "Aunt Teresa". Aunt Teresa was always more of sister than friend to our mother. Aunt Teresa named her own youngest child Susan, and our Mother decided to do the same.
Growing up in our house, the rule was if you missed a family event, you ran the risk of being talked about. In this case, we will be talking about Suzie with tears in our eyes and love in our hearts.
Suzie's first job was at 15 years old, where she worked at Silver Crest Bakery on South Orange Ave., Newark. She worked with her best friends Christina Chin and her sister Mariangela Renetz. Christina and Mariangela were her sisters from another mother. They danced their youth at Casa Italiana Social Club. While working at the bakery, Suzie's mode of transportation was our father. In exchange for this, the payment that he received was a delicious scone, which Suzie happily gave him every time that she worked. When Anna May transported Suzie, it was a bagel.
Suzie was no stranger to working long hours after an even longer day of school. It was a matter of pride for her family and friends, that Suzie worked full time while going to college. It took 10 years, but she accomplished it. Suzie worked hard, and before turning 30, she bought her town home in Basking Ridge.
Suzie was also extremely proud of her Irish heritage. She was often seen at the Irish dances, kicking up her heels with her sisters and friends on the dance floor. Suzie loved to entertain family and friends, which she frequently did by showcasing her lovely home in Atlantic Highlands. When she had time to herself, Suzie loved to read, to complete large puzzles. To be honest, we don't know how she had the time to accomplish all the activities that she did.
Cooking for her friends and family was also a passion. She often cooked dinner for her friend Donna and her family. Even when she moved to South Carolina, one of the first meetings that she had with her brand new neighbors consisted of Suzie making a pot of red gravy to share with them.
Suzie will always be remembered for her infectious humor, and her generosity to all. Her wit and compassion will be sorely missed. Suzie is now with our Mom, Dad, Brother Michael, Sisters Patricia, Mary and Kathleen. Suzie is now beyond any mortal constraints and is in the loving light of our Lord and Savior.
Services will be private, however, friends are welcome for a celebration of her life at the Grand Centurion, 440 Madison Hill Rd, Clark NJ. From 12:30 to 4:30. Monday May 1st.
In Lieu of flowers donations may be made to the Horry County Animal Shelter,1923 Industrial Park Rd., Conway, SC 29526. This is the shelter that will care for Suzie's beloved cat, Chester.


Share Your Memory of
Susan